Merchandise Easily.

Custom solutions drop shipped directly to your customers.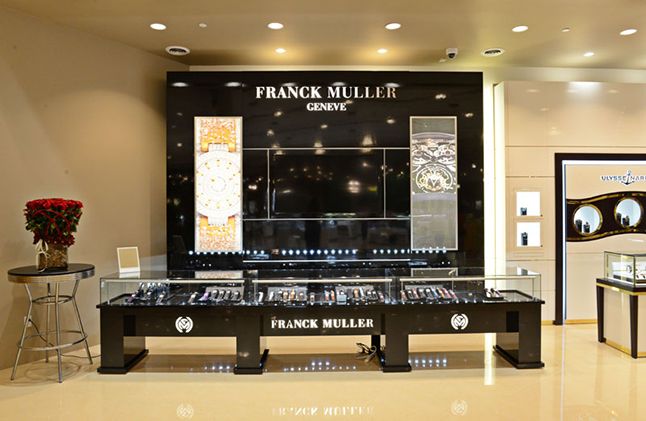 Promotional Display Case Program

Tecno Display manufactures promotional display showcases for companies in the gift, jewelry, optical, cosmetic industries and for corporations. We currently offer a wide variety of standard display showcases that we can customize to reflect and promote your particular brand. Free standing towers, wall display showcases, counter height jewelry cases and glass top pedestals can be easily modified to enhance the look of your products and reinforce your brand image. The overall sizing of our showcases such as width, depth, and height can be customized to fit your particular products. The number of glass shelves, lighting system, lockable storage, mirrored or solid backs are all options that we will discuss with you to satisfy your requirements. Your company name, logo, collection's name can be applied on the cabinetry of the display showcase. High quality decals can uniquely differentiate your display in the marketplace. We offer a wide selection of laminates and solid wood veneer finishes. Our customer service department will work closely with your marketing team to develop a look that best represents your company.

We can also manufacture a totally custom display showcase for your company. All we need are specific drawings and blue prints of your project. Initially we will build a prototype and discuss all the options available with your marketing department. We understand that your promotional display showcase should be user friendly and that it should fit within your budget. Our manufacturing facility can produce from a few units to large quantity runs and the pricing of your showcase will vary with the quantities ordered. Our average production time is two to four weeks. Each showcase will be invoiced on the date it ships. You may send us purchase orders for single showcase or for larger quantities to be drop shipped separately to your retail accounts. A shipping notification will be emailed to you the day your showcase leaves our warehouse. It will include the name of the carrier, their phone number, the bill of lading number and the projected delivery date. You can obtain further details by calling the freight company directly. You should submit to us the name of your preferred carrier and open an account with them.

Each case is professionally packaged and crated to ensure a safe delivery. Please review our shipping instructions and company policy at the time you place your order and call us with any questions you may have. With our many years of experience in the promotional display cases field we are committed to assisting you in building a unique, functional and cost effective showcase that will make your brand stand out. We will provide you with a high quality product and an accurate delivery time. Our professional customer service team will gladly address your customers' questions and issues upon receipt of the display case.