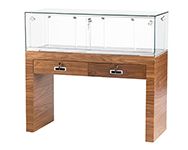 Easy Access Archival
These Archival Display Cases are Perfect for Storing Precious Valuables in Locations like Museums, it Allows Accessibility with the Pull-Out Drawers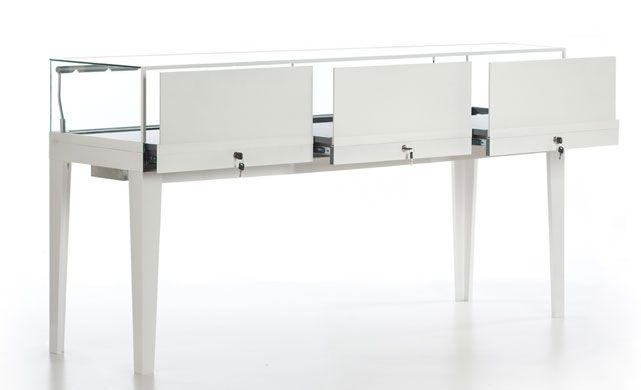 Contemporary Showcase
This Modern Style Showcase has Very Angular and Unique Legs and Drawers, Allowing for Style in Your Retail Location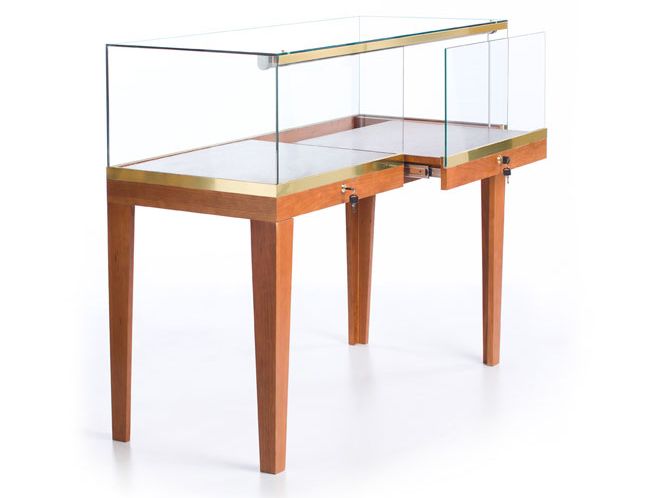 Elegant Jewelry Showcase

With a Clean and Refined Appearance, this Jewelry Display Case is Ideal for High-End Jewelers and Retailers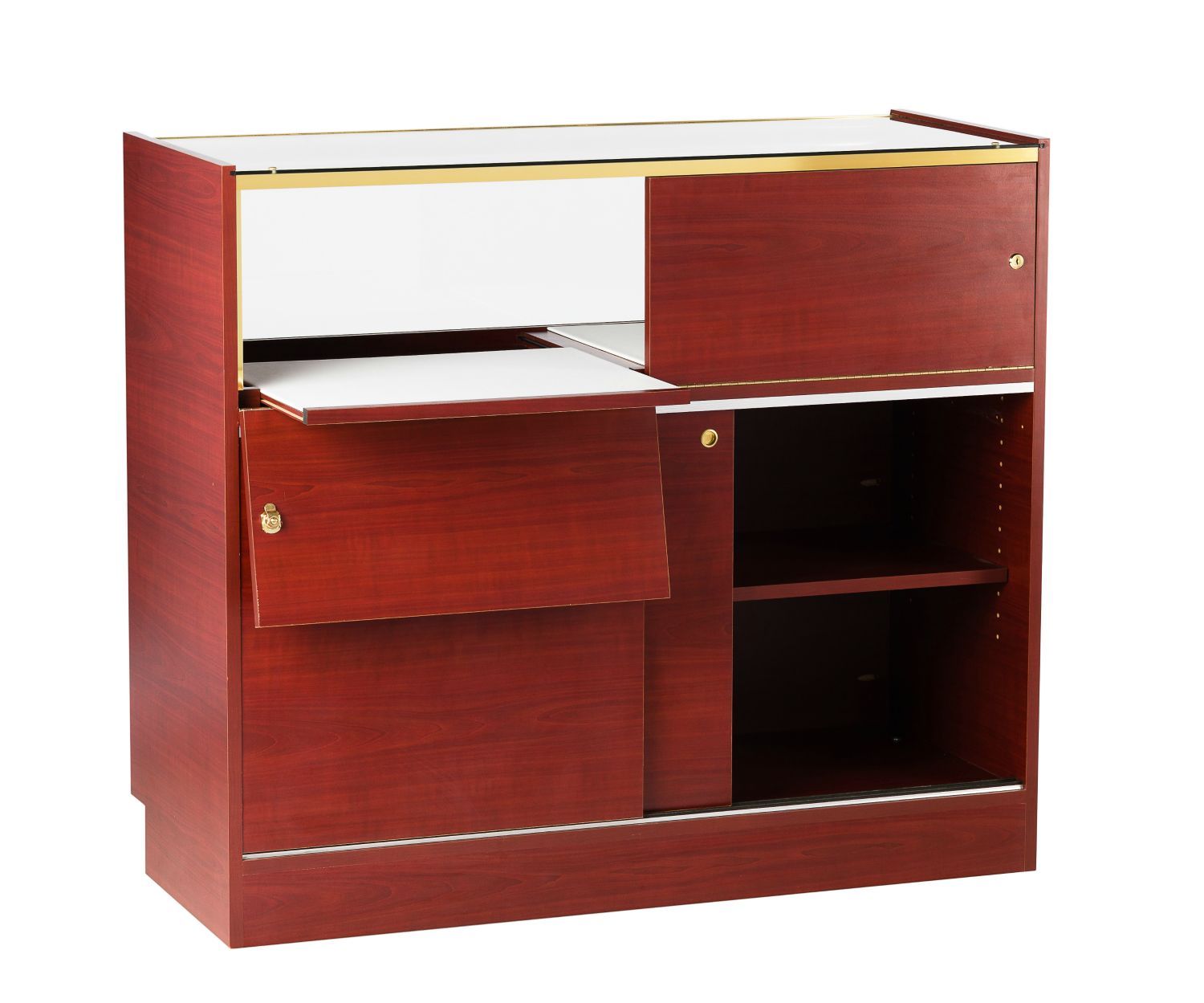 Integrated Options

A Variety of Cabinets and Showcases are Made Possible. This is a Personalized Display Case with a Glass Display and Additional Storage Room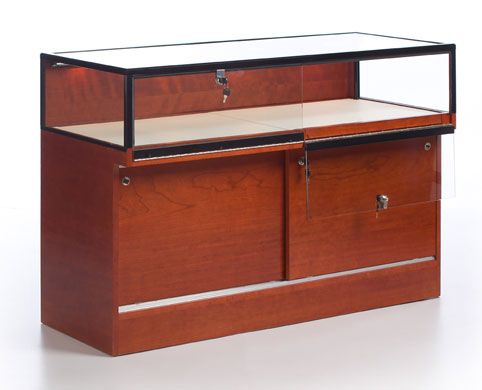 Reversed With a Lip

A Gorgeous Custom Showcase Piece Made with a Hanging-Edge Counter on the Customer Side of the Case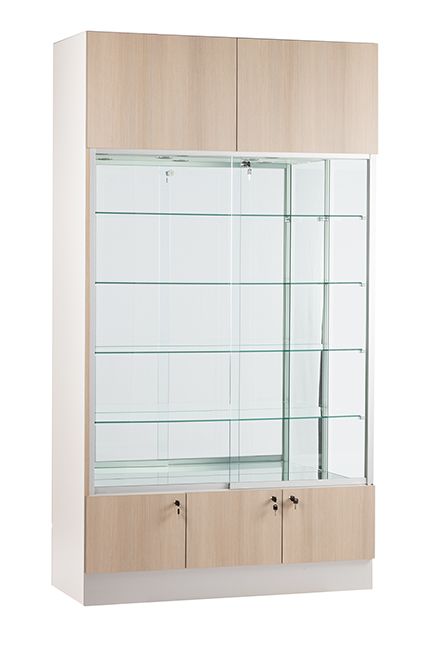 Custom Trophy Display Case

A Fantastic Option for Schools and Personal Use, this Trophy Case Displays your Valuables, in Addition to Providing Bottom Storage Spaces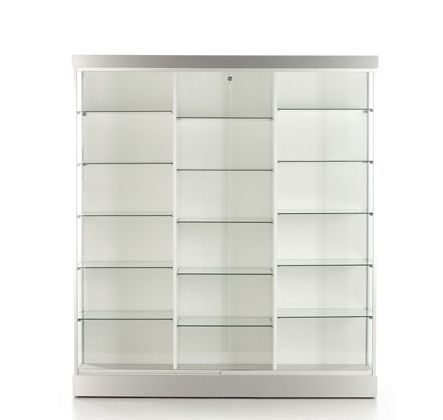 Sectional Trophy Case

A Great Option to Separate and Distinguish a Variety of Trophies and Awards is with a Sectional Trophy Case. Each Item Will Have its Own Place on this Amazing Custom Shelf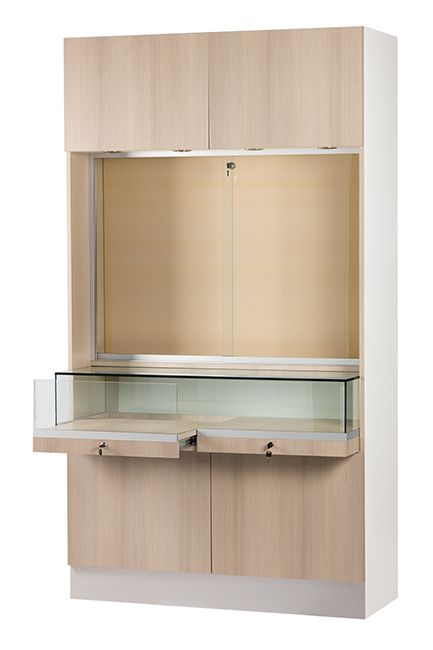 Combined Display Case

If You Are Looking for an Innovative and Unique Showcase, the Combined Display Case with Glass Showcasing and Drawers is a Perfect Option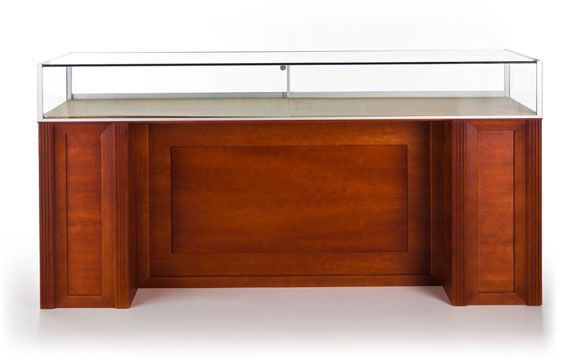 Display Case with Molding

A Chic and Classic Look is Made with this Simple Display Case, and a Beautiful Molding around it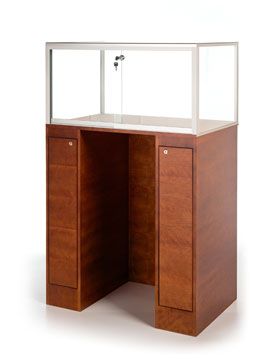 Pedestal with Molding
Molding is a Great Way to Embolden the Appearance of Your Displays. It Adds a Sense of Sophistication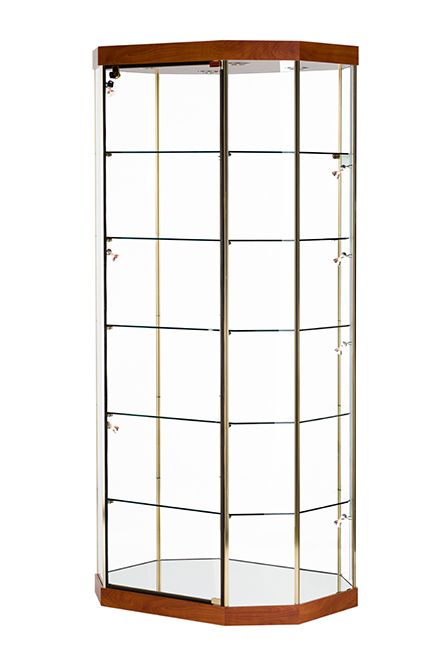 Eight-Sided Tower Showcase

This Octagonal Display Case is a Fun, Specialized Case that Will Fit Into Any Venue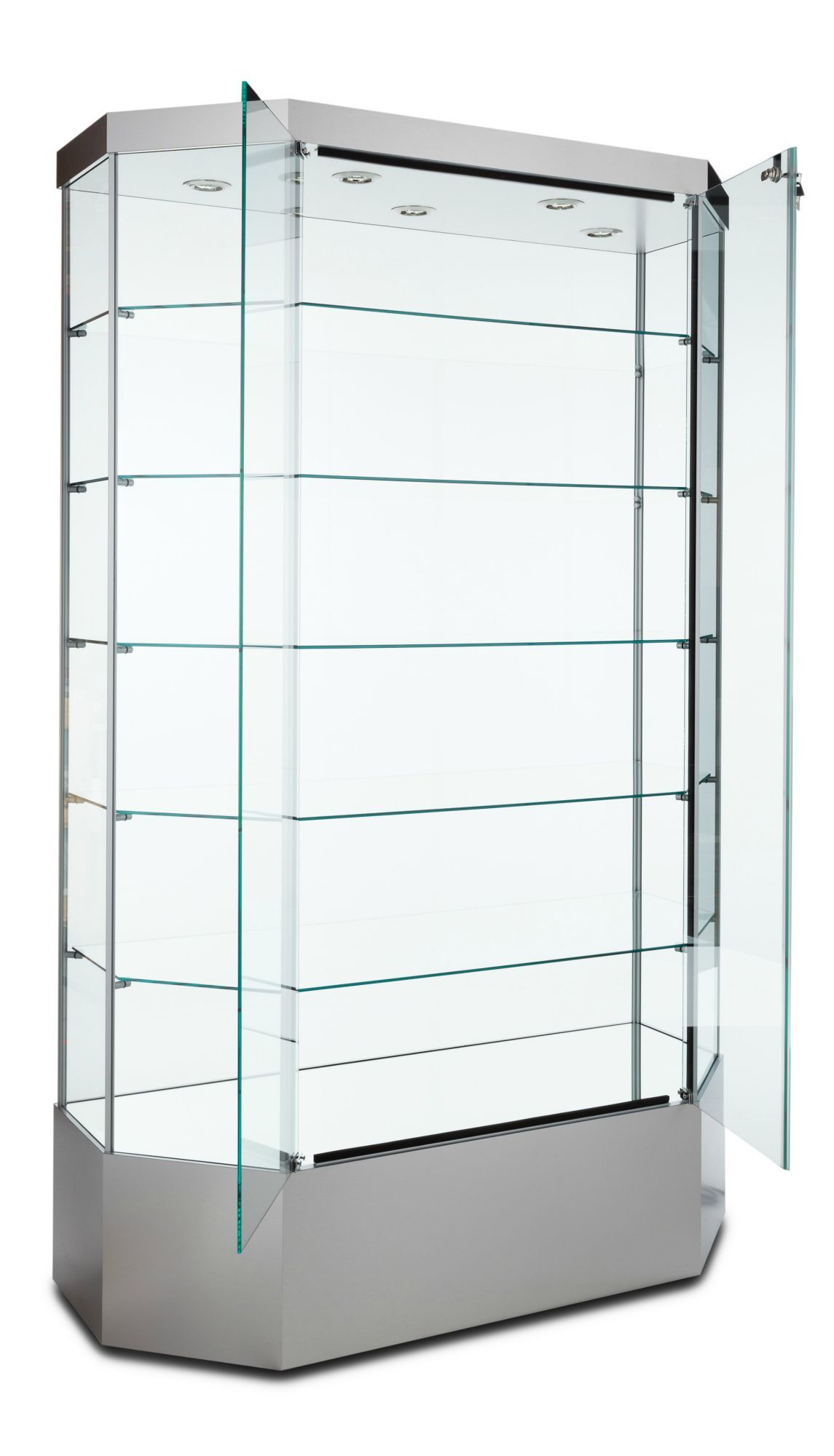 Six-Sided Trophy Showcase

A Trophy Display Case is a Good Way to Not Only Show Trophies, But Also Personal Collectibles. This Shelf is Great to be Used at Home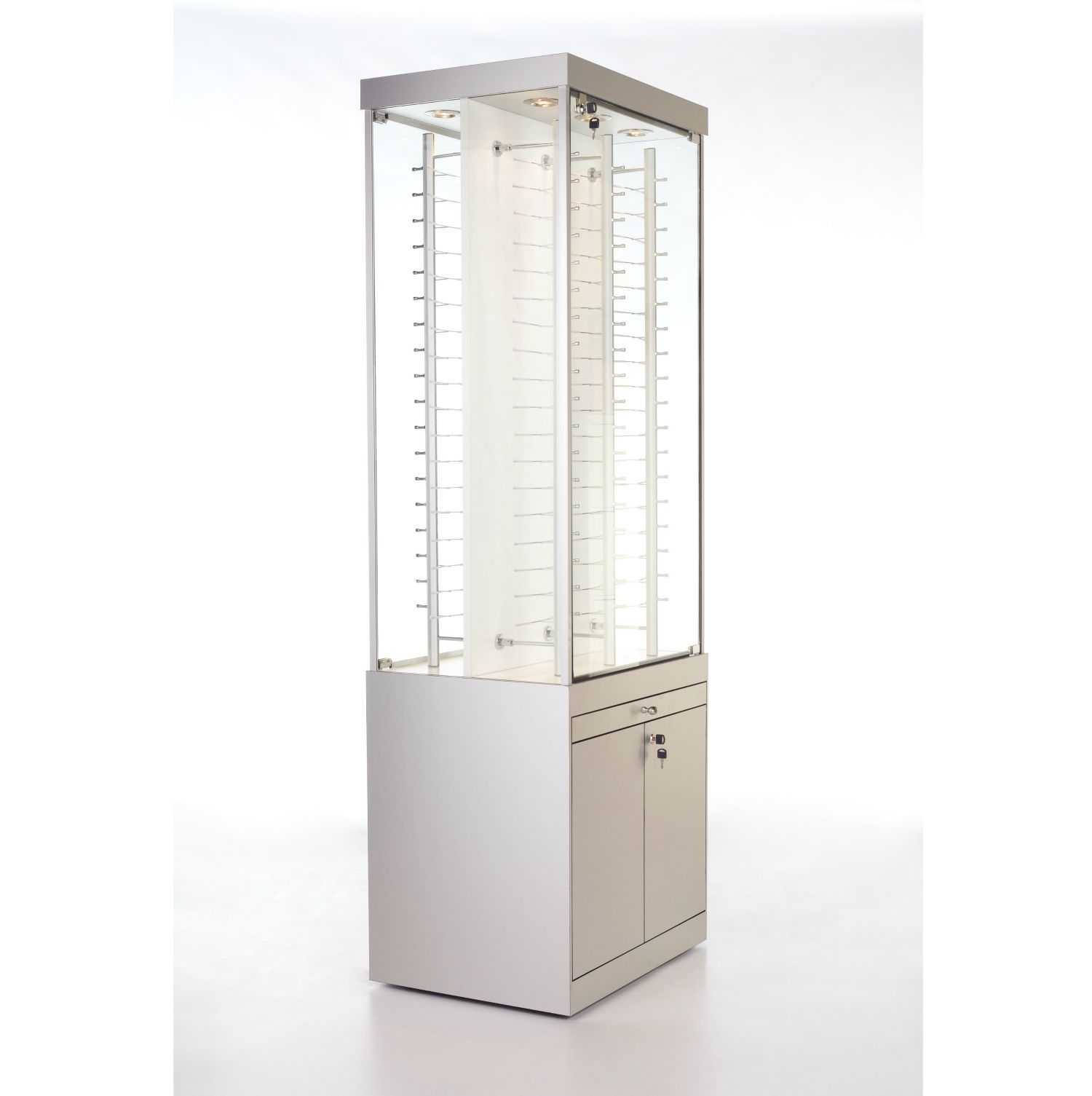 Two-Sided Optical Cabinet

Eye-Wear Needs to Be Protected and Displayed at the Same Time. This Two-Sided Optical Cabinet is Ideal for Just That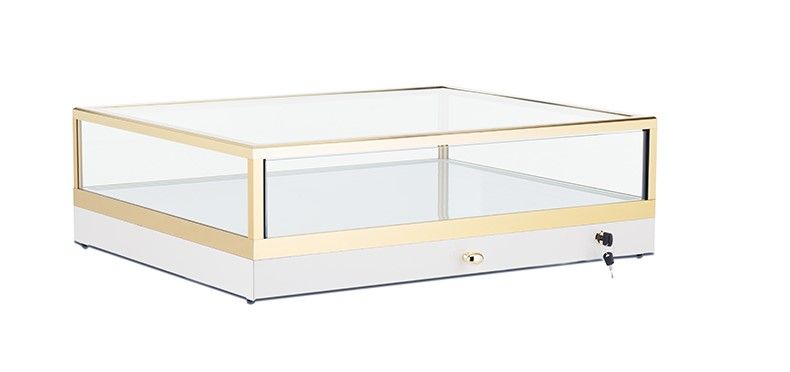 Full Frame GL202

This Glass Top Display Case Dazzles with Its Beautiful Gold Trim and Convenient Pull Out Drawer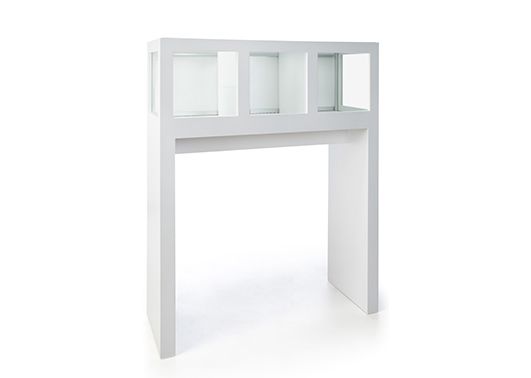 Vitrine Pedestal

Not Just Any Ordinary Pedestal, this Vitrine Pedestal is a Fantastic Way to Showcase Artwork, Prized Possessions, etc. In a Beautiful Furniture Piece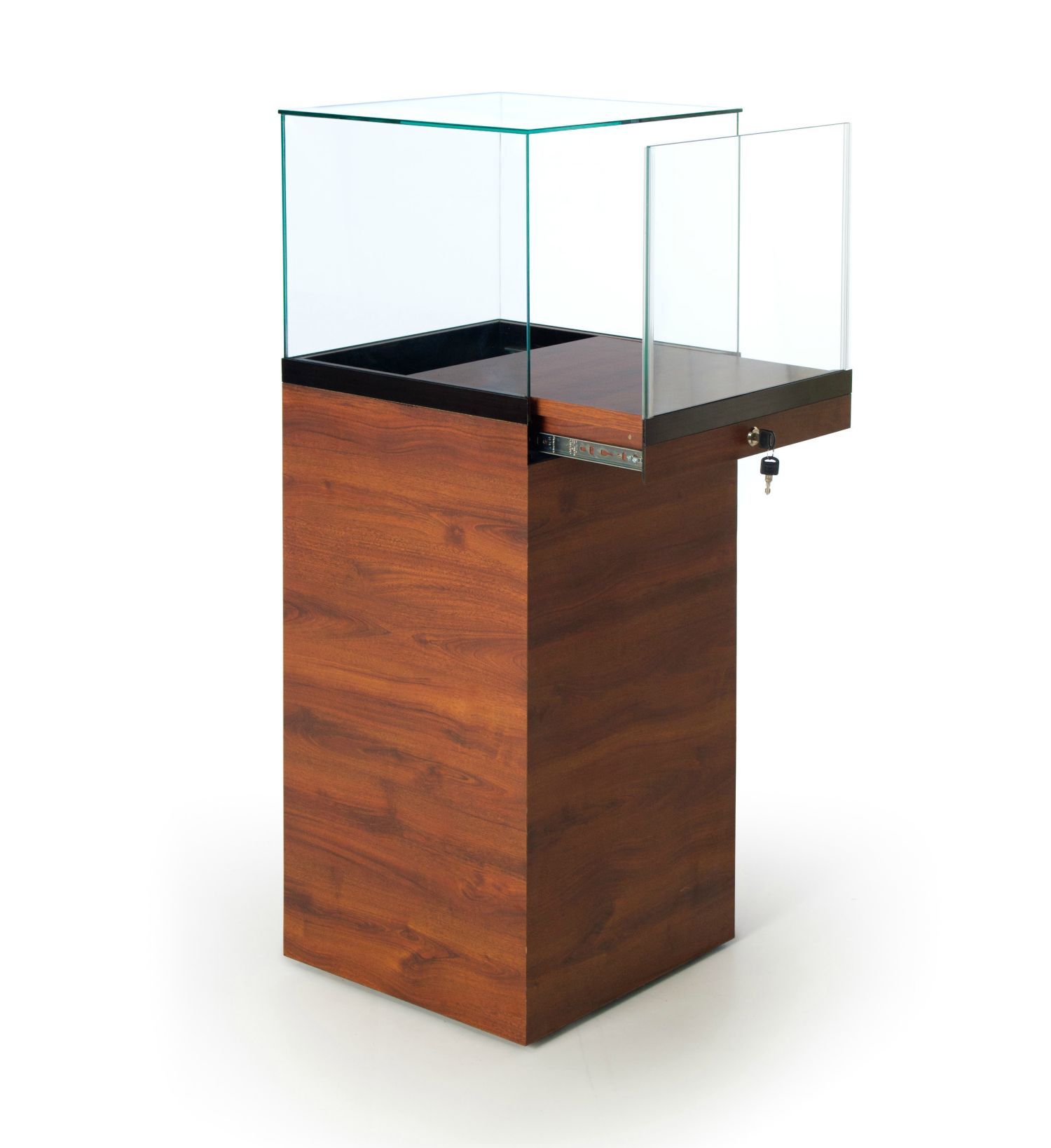 Pedestal with Pull-Out Deck

Many Times the Items on Display are Fragile, This Pedestal with a Pull-Out Deck is a Superb Option to Be Able to Handle and Remove Your Merchandise with Care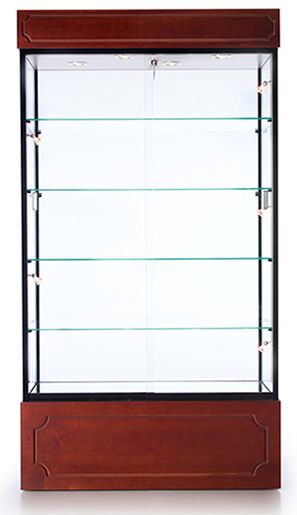 Recessed Veneer Showcase

The Engraved Recess Veneer Creates a Classic Style to Any Piece of Furniture, Especially a Gorgeous Showcase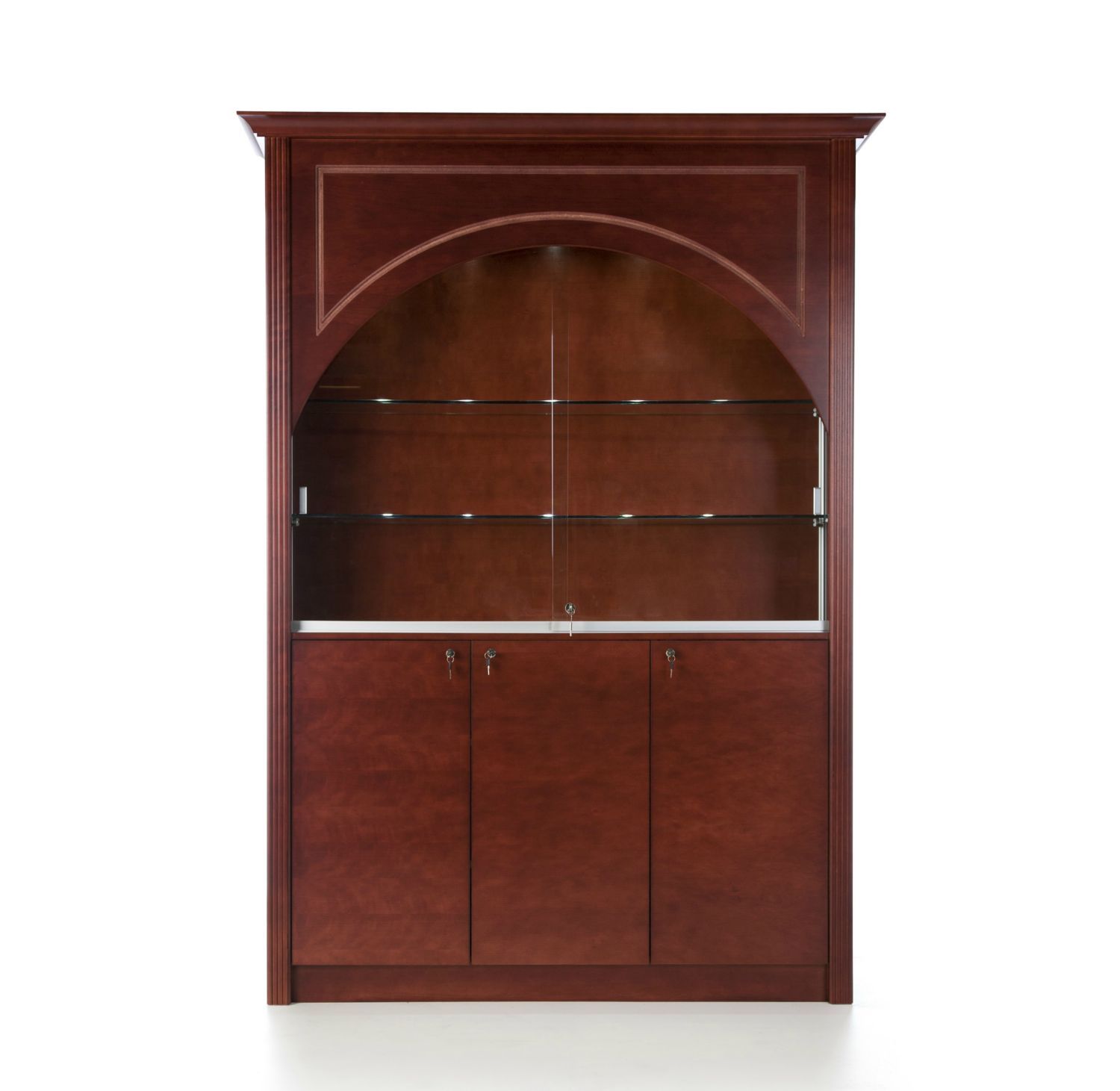 Classic Arched Display Cabinet

This Arched Display Cabinet is an Extremely Unique and Elegant Style. This is No Ordinary Showcase, With its Unique Arch this Cabinet Will Add Flare to any Room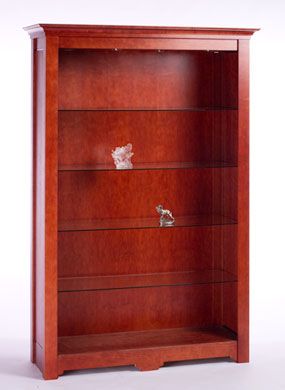 Open Trophy Display Case

Sometimes You May Not Want Your Items Hidden Behind Glass. Maybe They Aren't Fragile or You Want People to Be Able to Handle Your Items. An Open Display is the Solution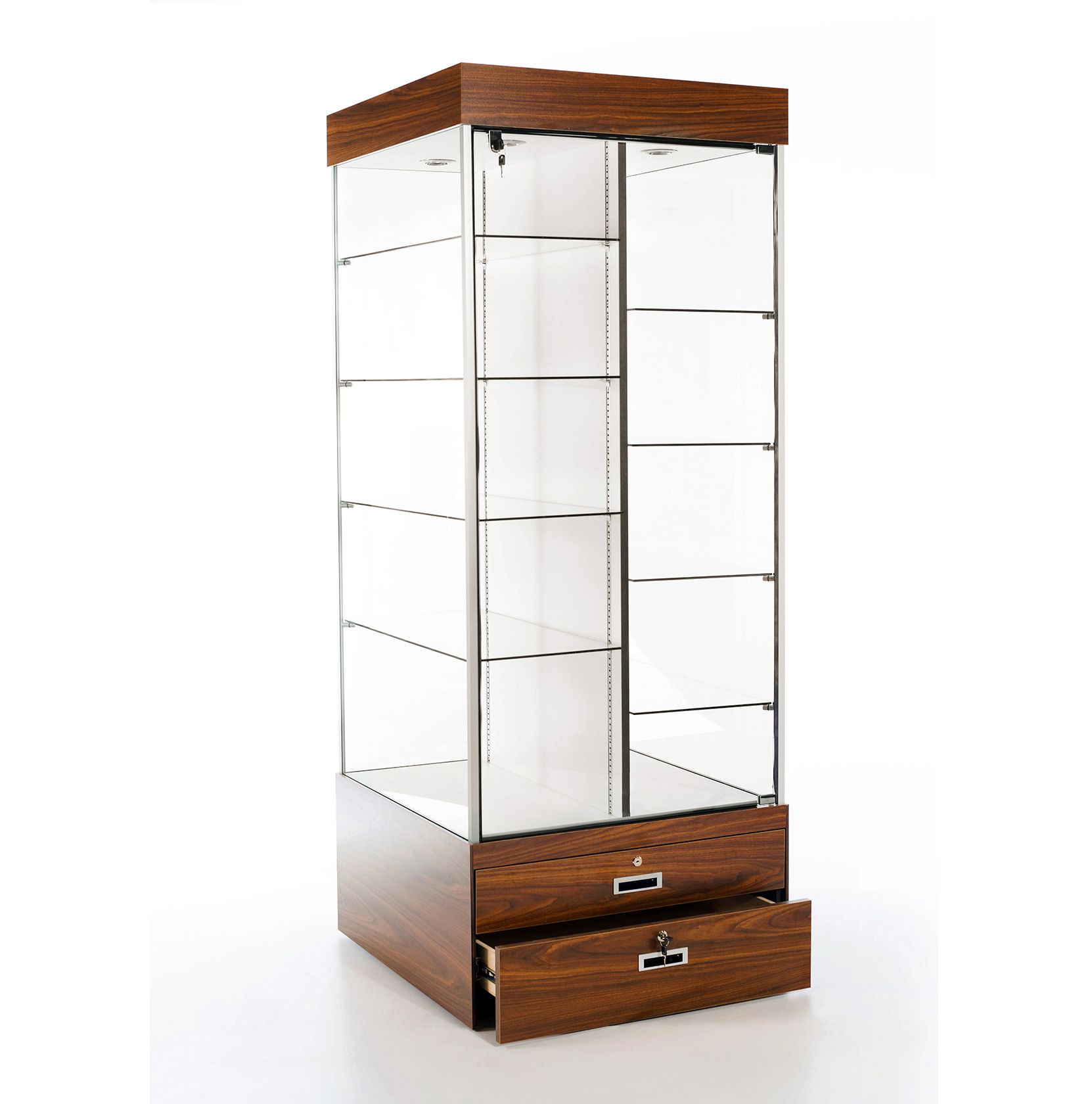 Tower with Drawers

Some Things Are Meant to Be Showcased, and Others Are Meant to Be Put Away In Drawers, This Tower Show Case is Your Perfect Fit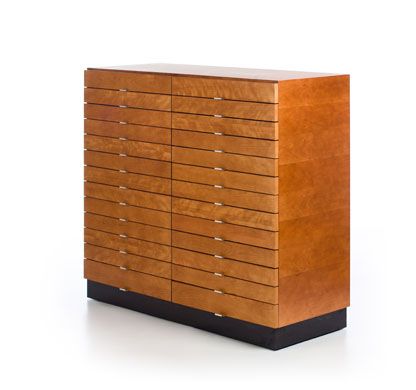 Eye-Wear Storage Cabinet

You Might Want Eye Wear Put Away to Avoid Scratches or Save Storage. This is an Excellent Storage Case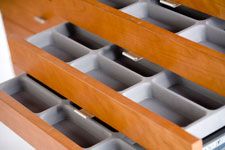 Individual Eye-Wear Tray

To Keep Your Eye-wear Separate Safe, the Eye-Wear Tray is the Best Option for You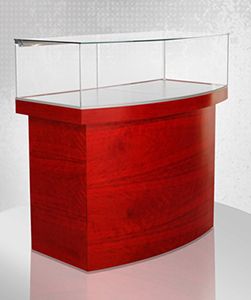 Vibrant and Curved

This Beautiful Jewelry Display Case is Seen in a Sleek Curve and Saturated Red Color that Brings a Sophisticated Appearance to the Room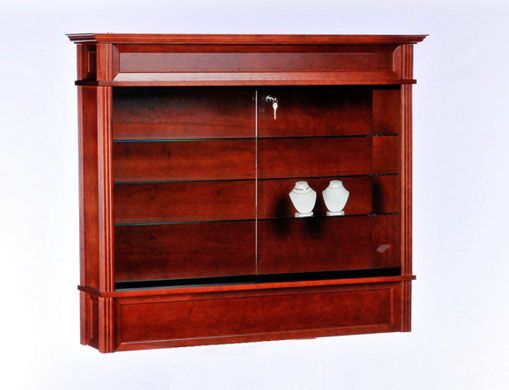 Classic Wall-Mounted Showcase

You May Want to Conserve Floor Space and Get Your Display Cases Off of the Ground. A Wall-Mounted Showcase is a Fantastic Way to Go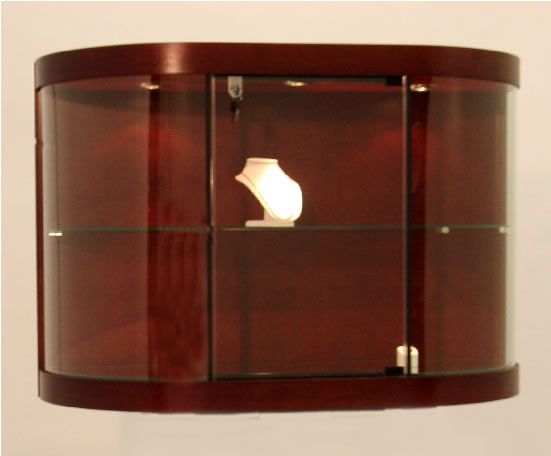 Curved Wall-Mounted Showcase

A Simple Curve on Any Showcase Makes it Different and Unique. This Wall-Mounted Display Case Will Add Style to Wherever its Hung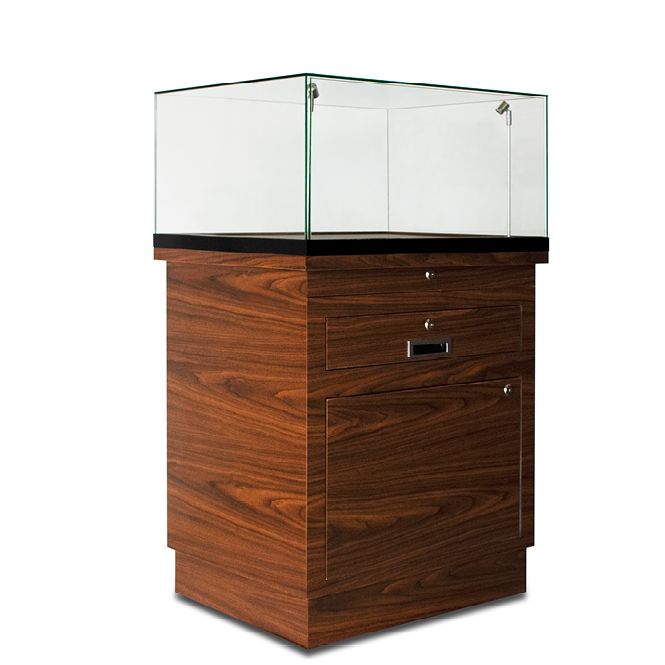 Versatile Pedestal

It's Always Awesome When One Product Can Be Used for Multiple Uses. This Pedestal is in Fact, Versatile for its User and Can Hold a Variety of Items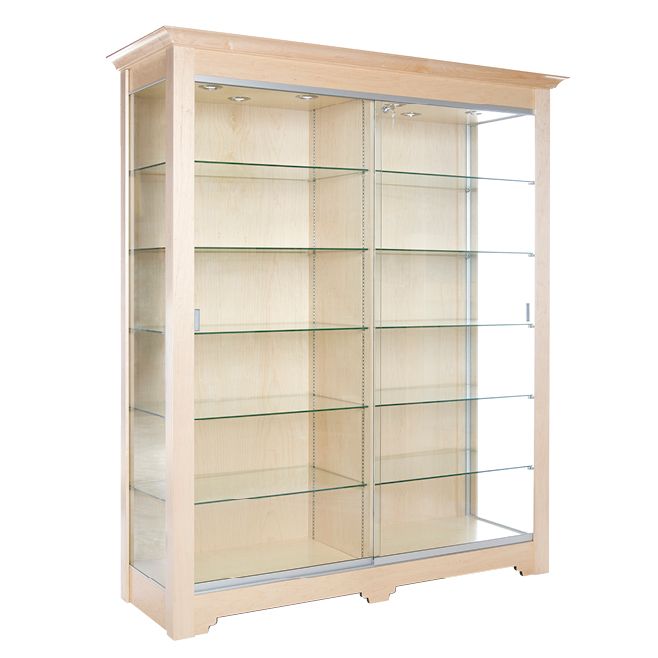 Classic Wooden Trophy Case

Metal Appearances Might be Modern, but Handcrafted Wood Work will Never Go Out of Style, Like this Tasteful Trophy Case








Unique Jewelry Display Case

Perhaps One of the Most Unique Display Cases in Our Portfolio is this Wiggly Leg Showcase. A Fun and Unique Way to Show your Retail Style

With the move to our new modern manufacturing plant in Sparks Nevada we have expanded our production of custom cabinets and glass showcases. Free standing glass towers, wall display showcases, jewelry counter showcases, glass top pedestals and cash counters can be customized and delivered to you promptly. We can modify an existing standard model by changing the overall depth, height, width of the display. The glass display area sizing can be made to fit your own specifications. Glass shelves may be added. We can equip your display case with additional top or side track lighting. The base cabinet size may be made higher or shorter. Options such as mirror doors, drawers, pull out trays and decks can be incorporated into the finished product. We can supply completely custom showcases, cabinets and full projects as per your specifications. Large wall showcases with custom features such as special moldings, storage compartments, multi dividers, slanted glass shelves are some of our most common requests.Different sizes and radius of curved jewelry showcases may be manufactured singly or as part of a full jewelry island. Custom made exhibit pedestals, specific school bulletin boards, large size shadow boxes with multiple compartments will all be supplied promptly. Straight linear and curved counters for retail stores, offices, the corporate sector can be manufactured following your drawings and specifications. At all times we will make the best recommendations. We do understand that you are working within a budget. We view the completion of your project as the best compromise between our technical capacities and your satisfied expectations.

Our modern and diversified manufacturing facility and cabinet shop can supply a vast range of custom made display cases and complete all types of custom store projects and cabinetry. We will work from your information, drawings, specifications and blue prints. We are featuring here a sampling of glass jewelry showcases, wall display cases, countertops, free standing glass towers in as well as shadow boxes. Custom tables and desks in as well as storage cabinets can be made here at Tecno Display. All types of domestic and imported laminates may be applied to the wood surfaces or you can ask us to complete your cabinets using various wood veneers and stains finishes. We are able to supply from small size displays to very large glass wall units and exhibits. Enhancements such as customized and intricate wood moldings can be mounted on the front face of your cabinetry. Some jewelry cases may be constructed with uniquely designed legs and specialty hardware. Non reflective glass may be incorporated into our wall units, sand blasted glass or of sections of the glass panels in your showcase are available.
We are able to supply full scale exhibit projects, custom designed school display cases and furniture in as well as corporate style cabinetry. From full vision modern glass showcases to practical utility every day cases we can manufacture it all. Counters and cash wraps of all sizes and shapes with multiple drawers, lockable storage, shelves and pull out trays can be made on order altogether with any other options you may need for your every day use.
Tecno Display is the one stop custom stores fixtures and cabinets manufacturer for all your needs. Upon submission of your blue prints or detailed design and plan we will call you to get a full understanding of the scope of your project. A detailed quote will be provided and we will go over all the details of the work at hand to ascertain that we all have a complete and mutual understand of the project. Every facet of it will be discussed in as well as any technical and cost saving option.
Our manufacturing facility is geared to projects involving wood, laminates, glass and metal framing and we will quote you the most competitive pricing on your custom projects. The reputation of our company Tecno Display has been built on quality, integrity, customer care and customer loyalty and we are committed to deliver your custom order on schedule and using the best carriers on the market.
We are inviting you to go over the group of custom cases featured on this page and to call us with your questions and projects.